Segmented motors
Segmented motors are customer-specific motors. Unlike the continuous rings in the motors, the primary part and/or the secondary part is designed as a segment in these motors. This design offers special benefits in motors with diameters above 1260 mm or for special geometrical requirements.
Motor segments (primary parts) are easy to produce.
The torque can be scaled using the number of segments.
Very large diameters are economically viable.
A redundant setup of torque motors in a segmental construction is therefore possible.
Secondary parts can be segmented for movements less than 180°.
Very suitable in small drives to reduce the moving masses.
The components specific to the segmented motor are the coil systems, which are combined in groups and fitted in individual motor housings. Each of the motor housings/individual segments has its own cable connector and is wired up externally in terminal boxes to the other segments. Together, all the individual segments form the complete motor (primary part). The basic structure of the individual segments is identical. Each segment generates a feed force as a function of its magnet height. The height can be varied between 25 mm and 200 mm in steps of 25 mm, with the smallest segment generating approx. 560 N and the largest 4500 N.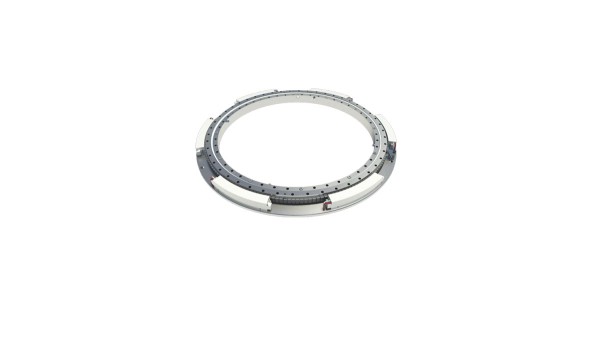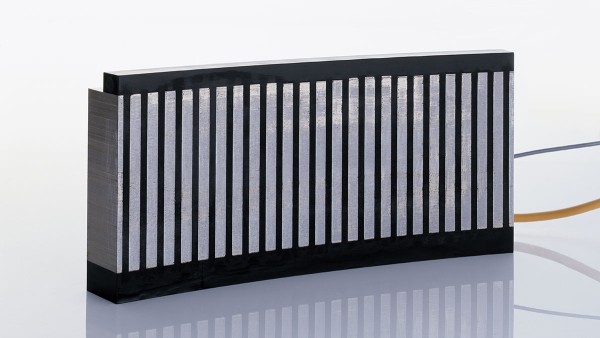 This design offers the following benefits:
Cost-effective segmental construction
Variation in the number of segments
Feasibility of large motors
Redundant design possible
Reduction in expenditure for service and maintenance
Reduction in mass
Applications:
Rotary tables in automation and packaging technology, NC rotary tables for turning, grinding or milling