Z-axis systems
The right bearing arrangement is critical for achieving perfect motion. This is particularly important in high precision, rapidly recurring operations in the production of electronic components. To do this, you should definitely call in an expert: Schaeffler Industrial Drives. Schaeffler Industrial Drives offers Z-axis systems for fast pick-and-place applications, optical inspections, testing machines etc. to increase productivity. Of course, these are precisely matched to the productronics sector – including control and measuring system. We offer excellent service as well. Where else would you find everything from a single source?
Z-axis with voice coil: LDDS-078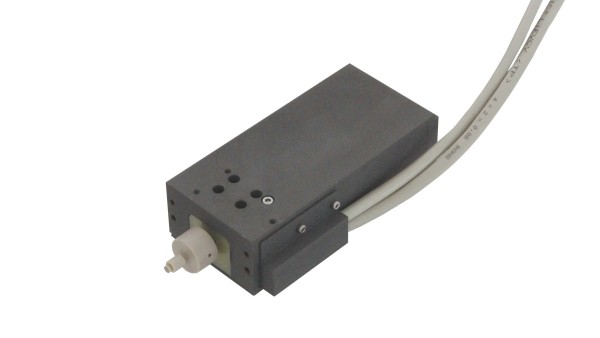 Features:
Short-stroke axis with compact design
High power density
Very low power loss
Low moving mass
Motor with small electrical time constant
Integrated measurement system
Benefits:
Small installation space necessary
Low warming of the axis
High axis dynamic, low impulse transfer to the machine
Especially high service life of over one hundred million strokes
Precise, regulated movement and positioning
Maintenance free
Applications:
Test and sorting machines, Indexers, e.g. in the electronics industry, or medical engineering, in the productronics area
Further options on request.
Publications with further information
Short stroke Z-axis with 2-phase hybrid stepper motor: LRAM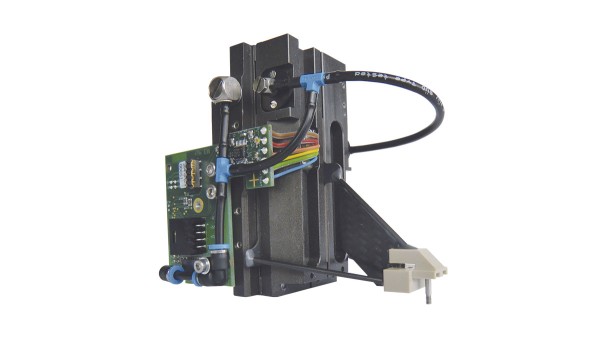 Features:
Short stroke linear axis with air bearing in compact design
2-phase hybrid stepper motor with moving, air bearing ceramic plate
Magneto-resistive measuring system
No cooling required
Benefits:
High acceleration up to bis 1000 m/s²
Wear-free, precise air bearing
Low moving mass (10 g)
Low impulse input into the base system
High nominal force
Dimensions and forces can be customized to special applications.
Applications:
Applications with highly dynamic requirements, precise positioning of parts with low mass, applications with high positioning cycles, handling and testing systems, pick-and-place
Turn lift unit in combination with a micromotor is possible.
Publications with further information
Share Page