To the standard turn table matrix RDDS1 belong rotary direct drive systems in the diameter range of 130/160/180 and 230 mm. These sizes are available in four different heights with peak torque values from about 9 Nm to 369 Nm. Because of the special needs required by the industrial sectors of automation, measuring technologgy and productronics large resistance against tilt as well as high load rating, stiffness, precision and dynamic were focused here.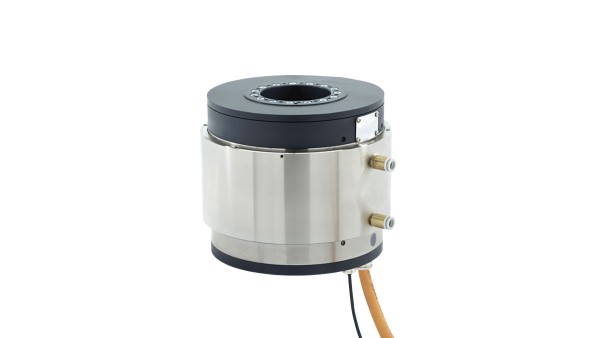 Benefits:
High dynamics and stiffness
Extremely smooth motion
High acceleration
High velocity
Compact design
Easy assembly
Excellent static and dynamic load rigidity
No backlash
Low-wear and low-maintenance system
Small inertia
Applications:
Positioning tables for pick and place tasks, testing tables, robot kinematics, handling axes for automation, laser industry, pick and place machines
Tailor-made rotary systems, which meet the increased requirements for precision and efficiency, are constructed at Schaeffler Industrial Drives for a diverse range of applications.
Contact us!
Publications with further information
Share Page